Buffum was a soda water maker in Pittsburgh from the 1850s thru the 1870's.
As with Keach's Soda in Baltimore, Buffum bottle specimens are extremely sought
after.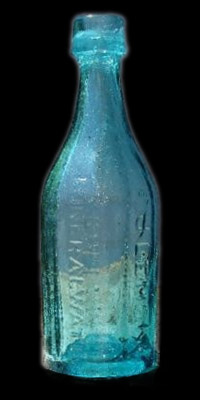 Kovel's Bottles prices several varieties of Buffum bottles at $935-$1320.
Below please find a
CWT PA-765C-1a. This particular token is listed as being struck only in
copper.
I estimate this token to be about Extra Fine. I believe the toning and coloring of this specimen is spectacular.


Research indicates these tokens were weakly struck, and I believe some the weakness is due to the large amount of metal required to form the reverse bottle device.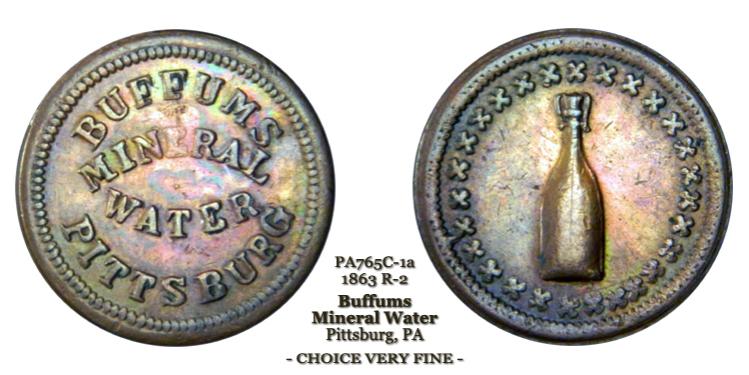 Cheetah

____________
Index CCArticle CCSoda