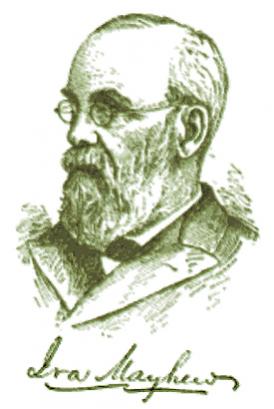 The Albion Commercial College was founded in 1860 by Ira Mayhew, a prominent educator in 19th century Michigan. An author of a watershed accounting textbook, Mayhew was viewed and esteemed as an expert in business financial practices.

His accounting methods and theory were well received by both businessmen and business students alike throughout the country. Many of the accounting methods he introduced are still in practice today.


Mayhew operated the college in Albion until 1869. After a mysterious fire which destroyed the college's building, he relocated it to Detroit Michigan.

Soon thereafter, he renamed it the Mayhew Business College.
As with many merchants during the country's Civil War era, Mayhew commissioned the minting of his own private one-cent tokens.


Below please find a such a specimen, MI25A-1b. Listed as an R-4 and dated 1863, this particular storecard was struck in brass. I estimate this specimen to be approximately 'About Uncirculated' in grade.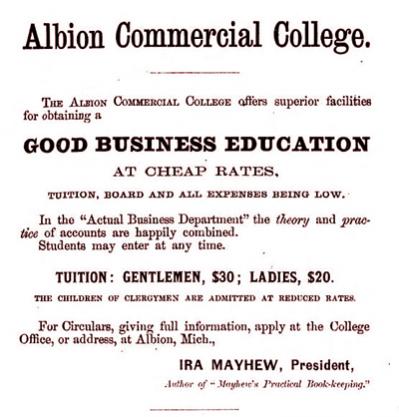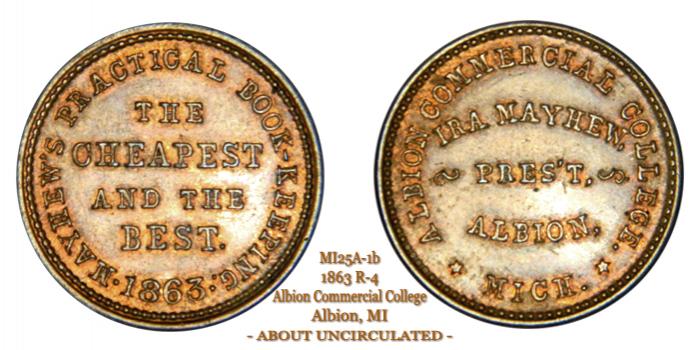 Thanks,

- Cheetah