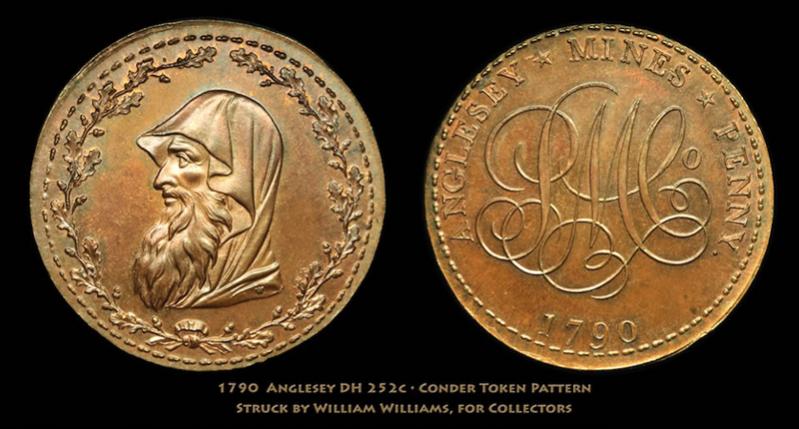 Wales, Anglesey DH 252c (RR) • Druid Penny Pattern by William Williams

William Williams, of London, struck fewer than 30 examples of this pattern variety. It has a plain, rough edge and was struck not in collar. Most Druid tokens had a lettered edge and upset rims. Williams was originally a grinder and latterly a button manufacturer, with a business at 103 St. Martin's Lane, Charing Cross, London.

It is thought he was Welsh which reinforces his relationship with Parys Mines and Thomas Williams.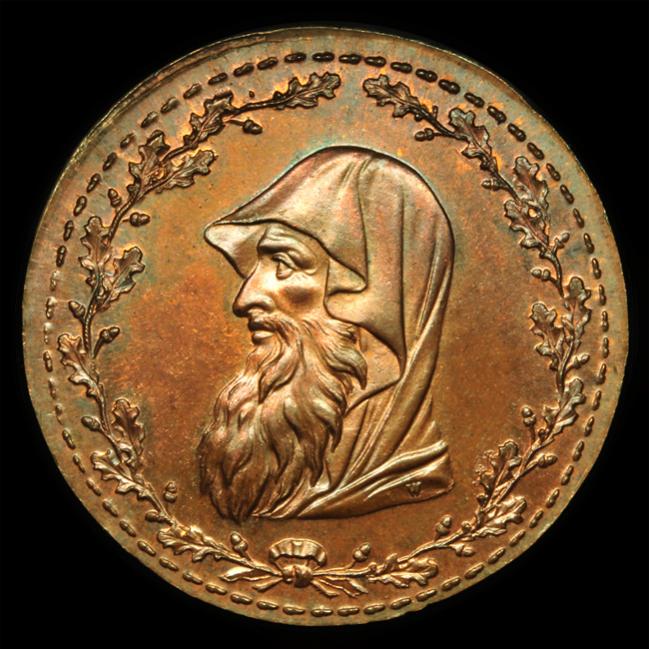 These patterns were struck for collectors. This example is now 220 years old and in Gem condition. It is not a proof, but is a pattern.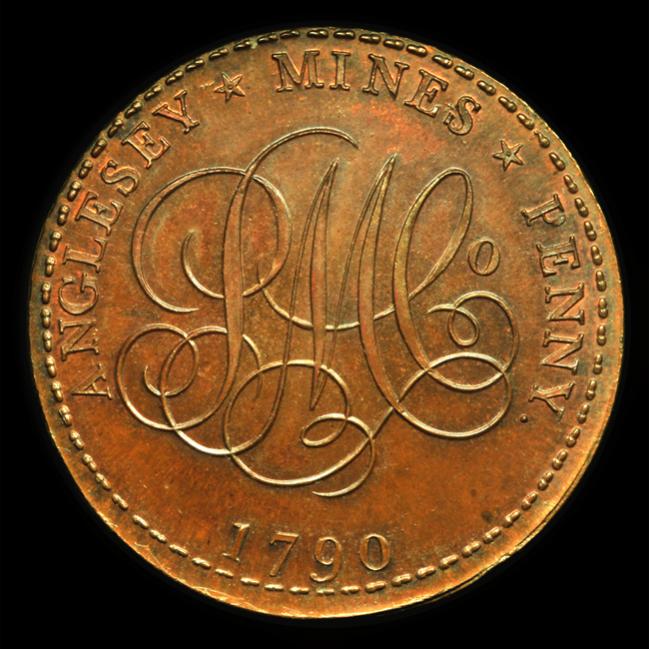 NOTE: There is another notable Williams in Conder Token history and that was lawyer Thomas Williams, the "Copper King," managing partner in the Parys and Mona Mining Companies and the richest man in Wales.